TrainingFolks Chosen to Provide Leadership Development for Parmalat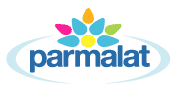 Performance consulting and leadership development firm TrainingFolks has been engaged by Parmalat Canada for multiple employee-based development projects. TrainingFolks designed and currently delivers a custom-made leadership development curriculum and programs, project management training programs and has developed an employee development resource guide, during the course of their engagement with Parmalat.
"TrainingFolks has proven to be an excellent partner for developing pragmatic training programs specifically tailored to our needs," says Steve Wuthmann, Senior Vice-President, Supply Chain, Parmalat Canada. "This is confirmed by the positive feedback we receive from our employees who participate in the programs and their ability to apply the learnings immediately back into the business."
"Understanding the key business drivers within our clients' companies is critical for ensuring that all projects that TrainingFolks is involved with leave a tangible impact," says Owen Davis, Managing Director of U.S. Operations for TrainingFolks. "We are pleased to be partnering with Parmalat on these leadership development initiatives."
About TrainingFolks
TrainingFolks specializes in designing and executing employee-based development systems. TrainingFolks provides performance consulting and contract trainers through its offices in Charlotte, North Carolina; Toronto, Canada; and Islamabad, Pakistan. TrainingFolks has worked with some of North America's most successful organizations to help implement changes and to build higher-performing leaders and employees. Call 704-987-7761 for more information.